Hotel booking

Warning regarding false hotel agencies!
Some (existing and fake) agencies are contacting our events' delegates to offer hotel reservation services at outstanding conditions. Due to the timely proximity to FEFCO Summit 2020 you may think that these companies are official Partners of FEFCO but they are not.
All reservations should be made directly via the hotels website. 
Caution: although there are plenty of hotels in Amsterdam, we recommend that you book your accommodation as soon as possible to benefit from FEFCO rates.
Conference venue and Hotel

NH Collection Amsterdam Barbizon Palace
Prins Hendrikkade 59-72 | 1012AD Amsterdam | The Netherlands
Tel.: +31 20 556 4564
nhcollectionbarbizonpalace@nh-hotels.com
The 5-star NH Collection Amsterdam Barbizon Palace hotel is a unique piece of history, converted from several 17th century town houses and a 15th century chapel to rooms and lobbies evoking the romance of the past. Located in the heart of Amsterdam's old quarter, the city's historic and cultural key attractions, some delicious cuisine in the hotel's Michelin starred restaurant and the Central Station, are just steps away from your door.
Many of the bright, contemporary rooms have a view over the city and all equipped with premium amenities. 
The private dock is the starting point for boat tours and even a floating dining experience, which can be arranged on request.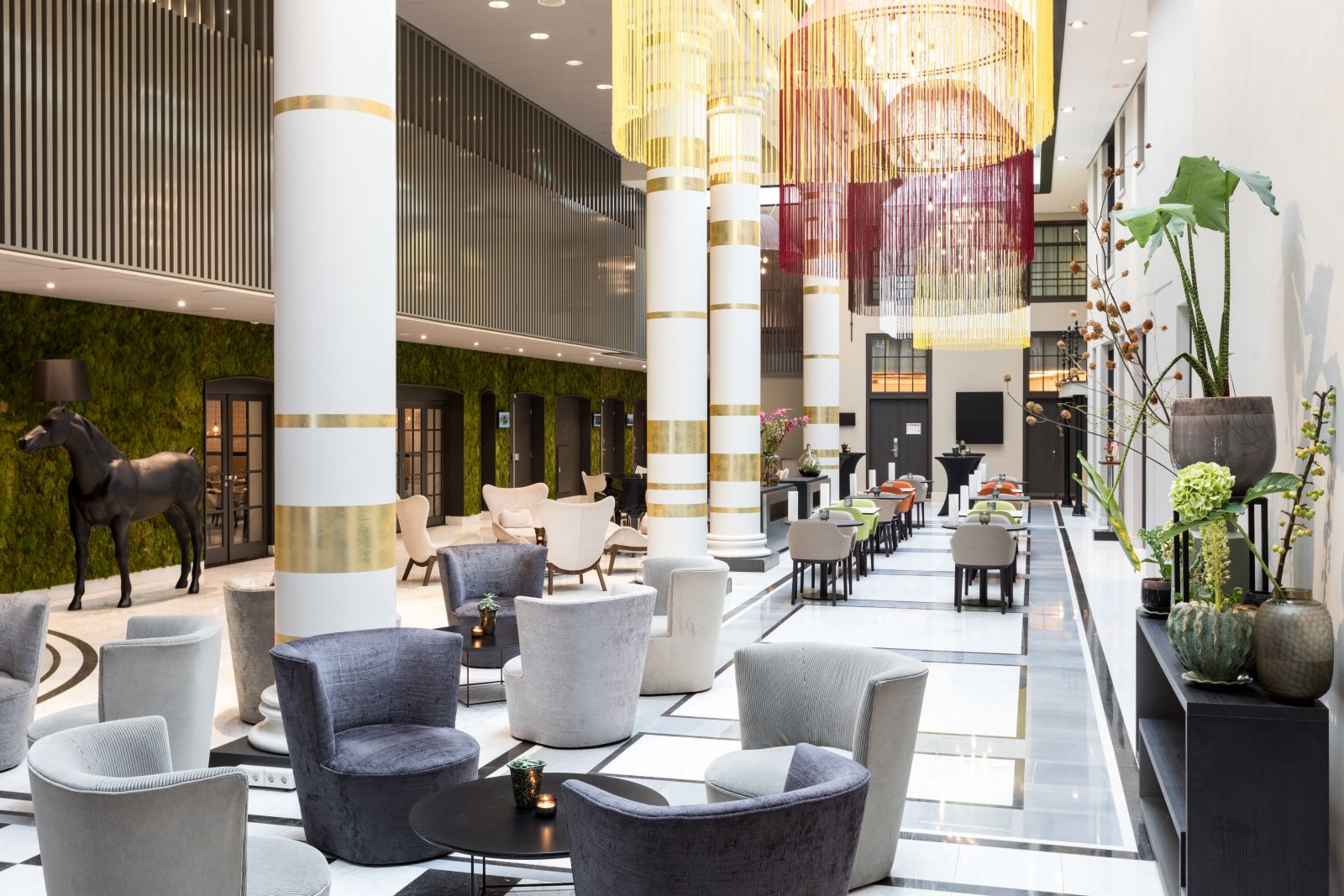 Hotel Rooms

           
Rates

Superior double €279.00                   
This rate is per room and per night including VAT, service changes, breakfast, WIFI and access to wellness and fitness center; excluding 7% city tax and a city tax fee of €3;
As participant to the Summit, you are responsible for your own accommodation booking;
All bookings are to be guaranteed by a credit card at the booking stage.
 
Click here  to book your room. This link works better with Google Chrome than Internet Explorer
Enter the following dates:
Check-in 27 May 2020
Check-out 29 May 2020
The FEFCO rates are now available only for 24-30 May 2020. 
Check-in time as of 15:00 and Check-out time 12:00 
If you would like to extend your stay beyond the above dates or have questions, please contact Ms. Charlotte Mattijssen - T. +31(0)205564 816 | c.matthijssen@nh-hotels.com | and refer to "FEFCO Summit 2020":
Added nights might be subject to rate changes.

Please note that FEFCO cannot guarantee that the rates obtained are the lowest. You may find cheaper on the internet.
Also, FEFCO cannot make hotel guestroom bookings or cancellations on behalf of its event participants.
Cancellation policy

You will be able to cancel your booking directly with the hotel, free of charge provided that you respect the cancellation policy which is 24 hours prior to arrival date. 
In case of no-show or late cancellation, the entire stay will be charged to your credit card
Contact
For your questions, please contact Ms. Charlotte Mattijssen on +31(0)205564 816 or at c.matthijssen@nh-hotels.com.