Why exhibit?
 
If you are a supplier to the corrugated industry and a Sympathiser Member of FEFCO, the Technical Seminar is the best platform in Europe to showcase your products and services:
Thousands of square meters of technology
Hundreds of decision makers and qualified visitors
The most productive few days in your sales and new business development activities.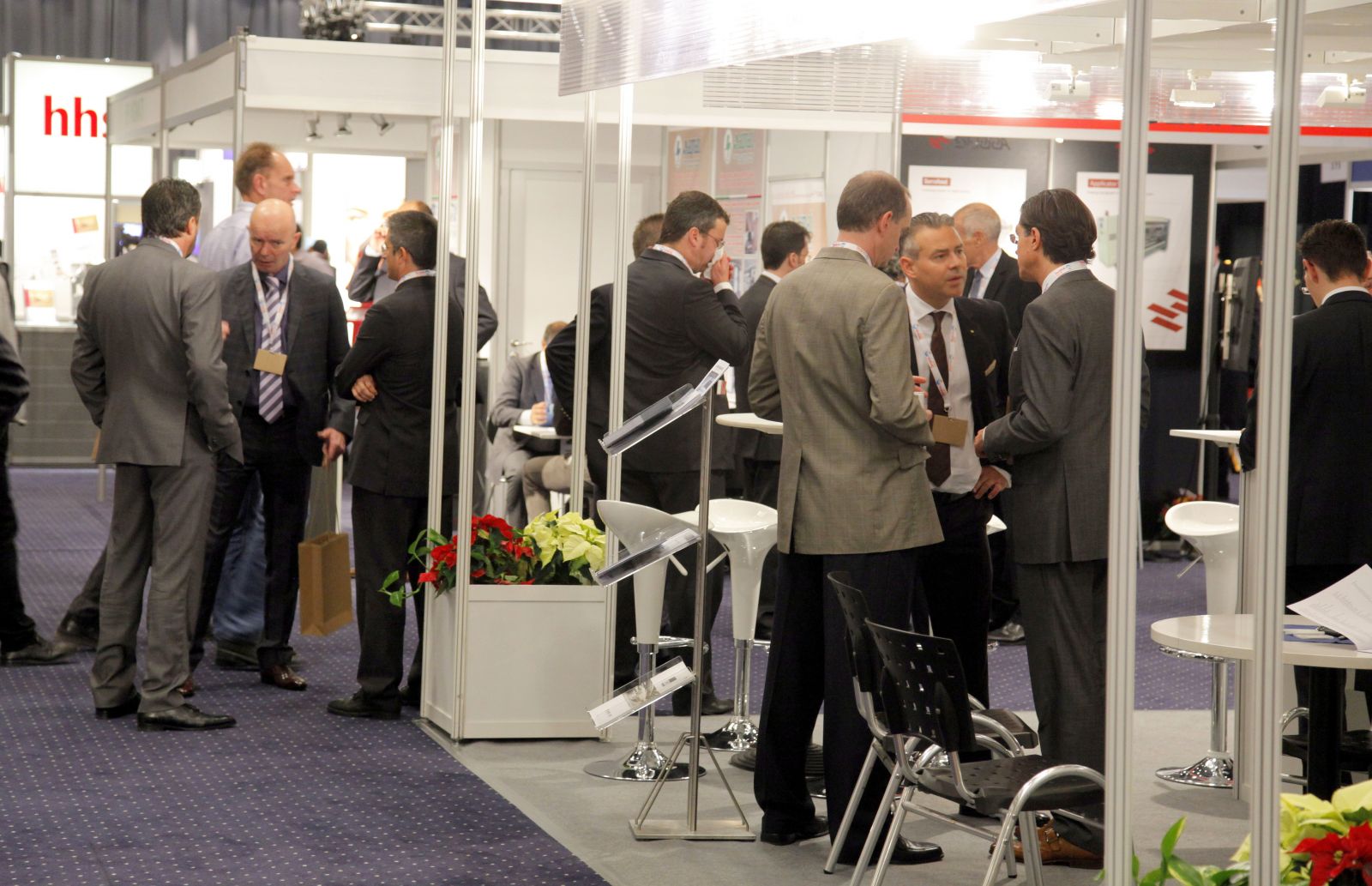 Interested in booking a stand? Stand reservation is now available

Only FEFCO Members with no outstanding payments may Exhibit at the FEFCO Technical Seminar in Barcelona
 
Click here for THE STAND BOOKING FORM [1]
Click here for [2]THE EXHIBITION FLOOR PLAN  [3] [4]
The exhibition is fully booked. No more stands available!

Please contact us at houriet.lefebvre@fefco.org [5] with your questions.
 
Technical Information for Exhibitors

Contact person for ordering basic stand package - Furniture - AV equipment & Catering
Contact: stands@ccib.es [6]
 
How to order?

Click here To access the Exhibition Manual and order Forms [7]
The Technical document are now available
Where to ship your material in Barcelona?
RESA International have appointed Mrs Evelyn Gómez as a dedicated Project Manager to the FEFCO event.

Please ship your goods to:
Resa Expo Logistic
C/Botanica,  Entrada 4
Recinto Ferial Gran Vía
08908 - Hospitalet (BARCELONA)

General Tel:  (+34 93) 233 4047
General Fax: (+34 93) 263 1894
egomez@resainternacional.com [8]
Contact: Evelyn Gómez (Project Manager)
Direct Tel.: +34932334110
info@resainternacional.com [9]
Please mark your shipment with the following:
FEFCO Technical Seminar , 28 - 30 October 2015 (event)
To be delivered at XXX (please indicate your stand number)
Date: XXX
Contact name and mobile of the person in charge of the stand: XXXXXXXX – XXXXXXXXXXXXXXXX
Click on the links below for more: [10]
Shipping Label [10]
Shipping Manual [11]
Handling tarrifs [12]
 
Exhibition opening hours

Set up for exhibitors with own stands     26/10/2015     16.00 - 20.00
Set up shell scheme exhibitors               27/10/2015     07.00 - 22.00
Opening day1           28/10/2015         08.00 – 18.30
Opening day2           29/10/2015         08.00 – 18.30
Opening day3           30/10/2015         08.00 – 14.30
Dismantling Day3     30/10/2015         14.30 – 23.00