The history of corrugated
16th century
It is admitted that ruffled lace collar in use in the 16th century has inspired the "corrugating" of other materials such as paper".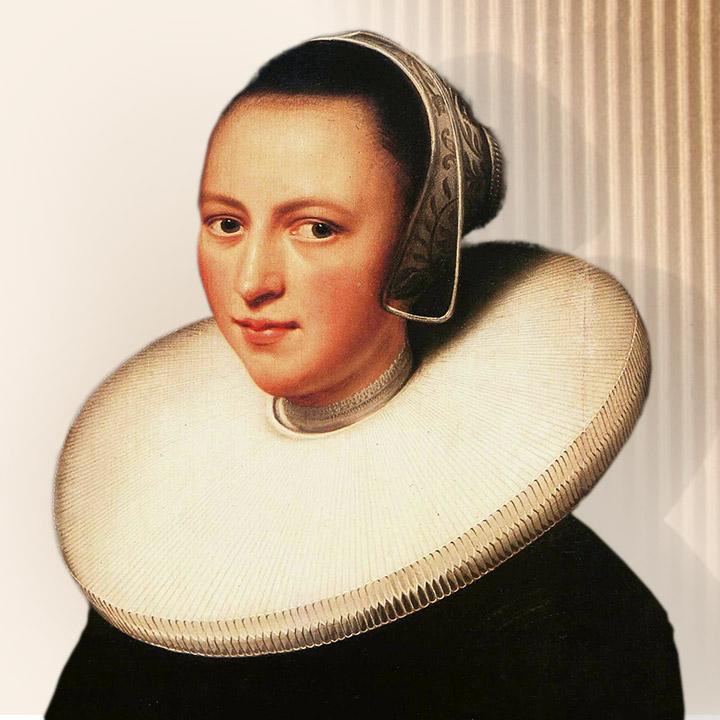 Elisabeth of Austria – source Wikipedia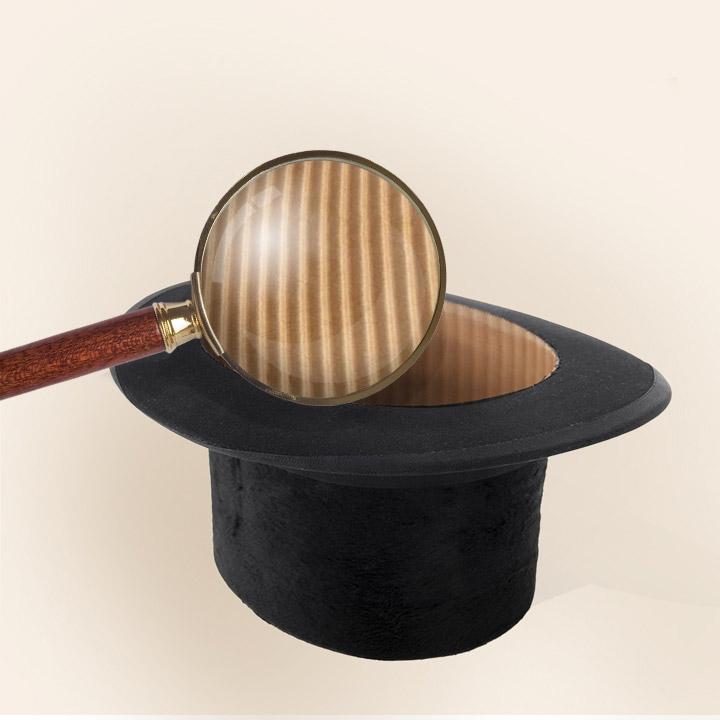 Tall hat with corrugated paper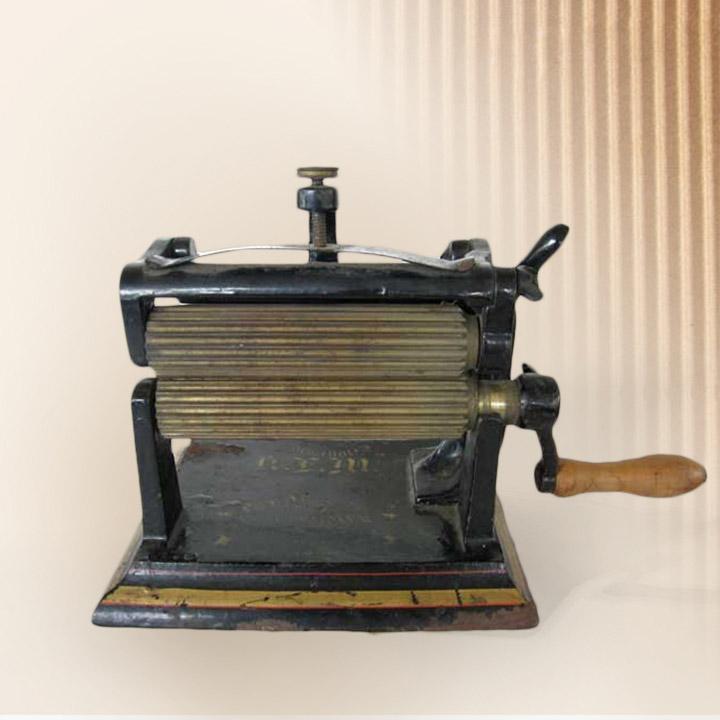 Hand machine with 2 fluted rolls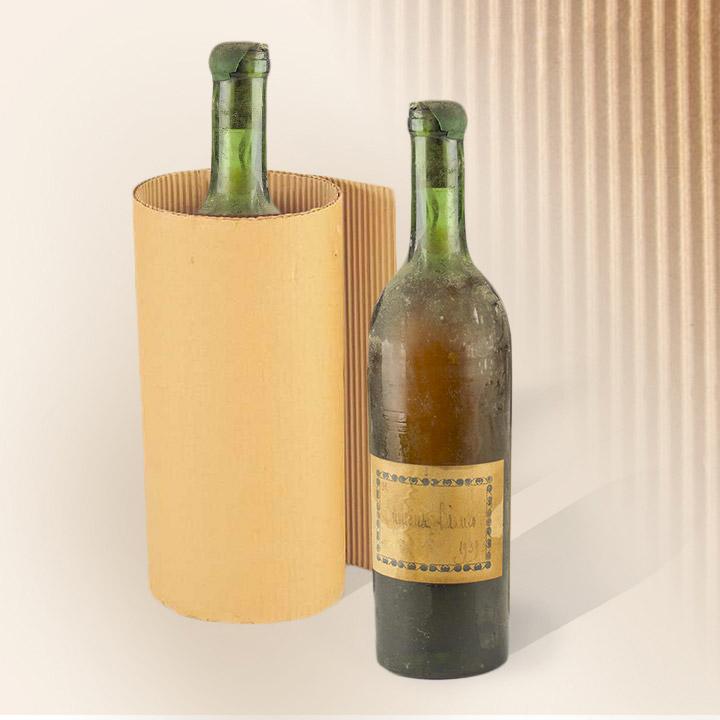 Wrapping for bottles
Paper had been around for thousands of years (check out its history here ), but it was only in 1856, that two Englishmen, Healey and Allen, had the idea for the first known use of pleated paper – as a lining for men's top hats. Their patented fluted material for sweatbands was produced by feeding the paper through a very simple hand machine made of 2 fluted rolls.
1856
Two Englishmen, Healey and Allen, obtained a patent for the first known use of corrugated (pleated paper).
The paper was fed through a very simple hand machine made of 2 fluted rolls.
The result was a neat fluted paper used to line men's tall hats.
1871
The first use of corrugated paper for packaging was by an American man, Albert L.
Jones who obtained a patent for the use of corrugated paper for wrapping fragile items such as bottles.
1874
Again in the United States, Olivier Long patented the concept of adding a liner to one side of the corrugated paper to strengthen it.
1881
Some US manufacturers considered as the corrugated pioneers acquired the patents covering this new packaging concept. Robert H. Thompson (from Thompson and Norris USA) obtained the patent for single wall corrugated board.
His company developed the first mechanically-driven single-facer (one liner) which was then used by the first 3 European Corrugators board plants in Europe.
1883 in London (UK)
1886 in Kirchberg (Germany)
1888 in Exideuil-sur-Vienne (France)
1895
Independent equipment producers enter the corrugated business production. The first known continuous corrugator was developed by Jefferson T. Ferres of the Sefton Manufacturing CO.
1903
A cereal producer used for the first time a box made of corrugated board single wall and corrugated was approved as a valid shipping material.
1909
Rubber printing plates were developed.
1910s
Corrugated production gained significant speed during the 1910. The benefits of corrugated packaging started to be understood and its expansion followed the rapid growth of a nationwide railroads network.
1916
Production of the first double wall first produced by the Sefton Manufacturing Company in Kokoma (Indiana).
1935
Thanks to the company Stein Hall's developments on starch, heat could be applied at the glue line this technique permitted to create an instant bond.
1952
FEFCO – The European Federation of Corrugated Board Manufacturers, was constituted.
1960s
Invention of the flexo folder-gluer
Late 1980s
Developments in anilox rolls, plates and press allowed shorter production runs and improved graphics.