Meet business requirements
Today's fit for purpose corrugated packaging simplifies labour intensive tasks and makes better use of available transport space – all while preventing damage to goods. In addition, we see that corrugated is playing an increasingly important marketing role on store shelves as it can significantly increase the sale of a product. When used for e-commerce, it is the first touchpoint with the consumer and therefore is becoming an integral part of the product and reflects the core values of the brand.
In a multi-channel environment, where there many opportunities for businesses and customers to interact, these benefits are extremely valuable. When it comes to protecting products, cost-efficiency and increasing sales, corrugated packaging ticks all the boxes!
Shelf Ready packaging (SRP)
Corrugated Shelf Ready Packaging means faster and easier shelf replenishment as it is no longer necessary to re-stock shelves. Not only does it save time for retailers, but impactful graphic design also results in highly effective brand communication.
Learn more
Ideal Logistics Partner
Corrugated paper packaging is the ideal solution for companies that are under constant pressure to drive down costs in transporting their goods. It provides substantial competitive advantages on the following two levels.
Learn more
Efficient and Cost effective
The rigidity and lightness of corrugated packaging helps to cut costs, while guaranteeing maximum performance from the material, especially in terms of resistance to vertical compression. That strength to weight ratio is totally unique! In addition, its ingenious construction provides remarkable shock absorption qualities as well as excellent thermal insulation.
Learn more
Brand Enhancer
70% of all purchasing decisions are made at the point of sale. Because at the supermarket consumers are often confronted with an enormous number of products to choose from, they require product information to assist them in the purchasing process. Corrugated board packaging can provide this support because it is ideal for high-quality, eye-catching, multi-coloured printing.
Learn more
Packaging for E-commerce
Packaging plays a key role in the phenomenal growth of e-commerce in recent years. 
Learn more
Meet business requirements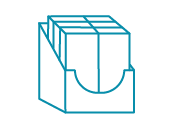 Shelf-ready packaging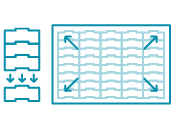 The ideal logistic partner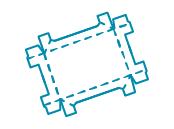 Made to measure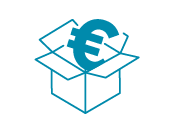 Cost-effective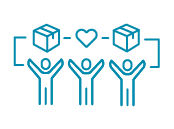 Brand enhancer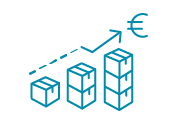 Increases sales