Product protection
The ingenious construction of corrugated forms a series of connected arches that are well known for their ability to support strong weights. This structure gives corrugated board considerable rigidity and resistance. The air circulating in the flutes also serves as an insulator that provides excellent protection against temperature variations.
There are many types of corrugated, each with different flute sizes and profiles which offer many combinations designed to create packaging with different characteristics and performances. Corrugated is a high-performance packaging material designed to pack, protect and promote products.
Packaging must be efficient during transport and warehousing, but it is necessary to remember that the use of too little packaging may result in product damage, therefore it is important to find the right balance between under-packaging and over-packaging.
Safe and Hygienic
Corrugated is perfect for delivering food products in top condition. It offers a clean new box each time that can be used to pack foodstuffs, especially fresh produce that needs cushioning, ventilation, strength, moisture resistance and protection.
Learn more
Fit for purpose
75 % of all packaged goods transported today are packed in corrugated. Its unique structure makes it strong, while keeping it lightweight and low cost. Corrugated efficiently protects the goods from vibrations, impact and shock, temperature variations, dust and dirt, sunlight and theft, even over long distances.
Learn more
Product protection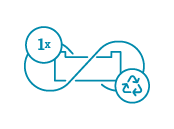 Always new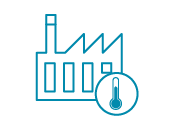 High temperature in production process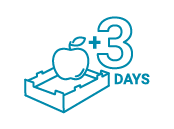 Fresh for up to 3 days longer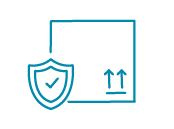 Amazingly strong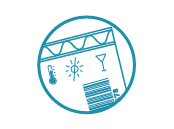 Ensures traceability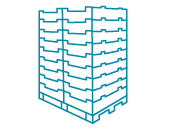 Strong and stackable