FEFCO studies on recycling
and reuse of packaging
EU policies place a strong emphasis on the role of packaging in the circular economy and its design to be recycled and/or reused. This approach considers packaging from a waste management perspective and does not consider packaging functionality, sustainability and overall performance.
Legislative proposals must ensure that any packaging placed on the EU market is 'fit for purpose', environmentally friendly and prevents unnecessary waste which is the ultimate objective of policymakers.
The Recyclable vs Reusable Packaging Project was prompted by the packaging legislation review and the need to advocate for corrugated packaging. The preliminary results show that fit-for-purpose corrugated packaging has a strong position in delivering the EU Green Deal and we can proudly promote it.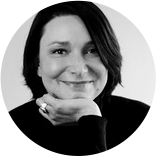 Outi Marin (SKG)
Chair of Sustainability
& Circularity workgroup
Our evidence that Reuse is not always better
FEFCO commissioned three studies and conducted by an independent consultancy (Ramboll) and a research institute (VTT). The studies evaluate the impact of corrugated board packaging compared to reusable plastic packaging.
Comparative LCA
FEFCO appointed Ramboll to conduct a peer-reviewed comparative Life Cycle Assessment (LCA) for B2B transport packaging solutions for the food segment—a recyclable corrugated solution and a reusable plastic crate—in accordance with ISO standards 14040 and 14044. The study was peer reviewed by a panel of three independent reviewers
Hot spot
Ramboll conducted a hot-spot analysis of the logistics chain, comparing recyclable e-commerce corrugated with a reusable alternative for small items. The hot-spot analysis was intended as an environmental meta study and focused on alternative options for e-commerce with the aim of identifying possible strategies for areas for innovation that reduce packaging impacts.
White paper
A critical view on packaging recycling and reuse in the European Circular Economy
On behalf of The European Federation of Corrugated Board Manufacturers (FEFCO), VTT Technical Research Centre of Finland Ltd. has conducted a study to investigate the packaging recycling and reuse and their role in a European circular economy. The study stresses that packaging should not be treated from waste management perspective only, but the role of packaging, its functionality, performance and the overall sustainability, should be emphasized.
Position papers
Explore FEFCO's latest
positions on key topics