FEFCO Climate Neutrality Roadmap
Driven by the EU Green Deal and its implications, the aim of this project is to establish a pathway towards an envisioned decarbonised economy and a plan that can be implemented by FEFCO members. This exercise will require gathering evidence (facts and figures) to develop a comprehensive report to demonstrate that corrugated packaging is the preferred sustainable packaging, complying with the EU ambition for a decarbonised economy by 2050.
In order to move forward rapidly and efficiently, the workgroup is composed of a Steering Committee and an Expert Group of specialists in energy, climate neutrality or sustainability.
FEFCO wishes to present the corrugated packaging industry as a willing and capable member of the future decarbonised economy in Europe. The decarbonisation roadmap will therefore be framed as credible plan that can be implemented by all our members, large and small. Our ultimate objective is to demonstrate that the corrugated packaging industry, working with its partners in the supply chain, intends to invest over the coming years to provide carbon neutral products that will continue to be widely recycled, thus neutralising much of the force of the re-use argument.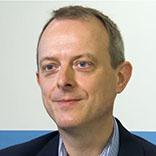 Alex Manistry (DSS)
Chairman of the Communications
Committee and the
Climate Neutrality
workgroup
Position papers
Explore FEFCO's latest
positions on key topics