FEFCO Climate Neutrality Roadmap
Driven by the EU Green Deal and its implications, the aim of this project is to establish a pathway towards an envisioned decarbonised economy and a plan that can be implemented by FEFCO members. This exercise will require gathering evidence (facts and figures) to develop a comprehensive report to demonstrate that corrugated packaging is the preferred sustainable packaging, complying with the EU ambition for a decarbonised economy by 2050.
In order to move forward rapidly and efficiently, the workgroup is composed of a Steering Committee and an Expert Group of specialists in energy, climate neutrality or sustainability.
The roadmap reflects a credible plan that can be implemented in the required timeframe, and shows the strong will of the industry to build a climate neutral future for corrugated cardboard. Already the most recycled packaging material, with 88% recycled content, climate neutral corrugated cardboard will enable sustainable global supply chains for the long-term.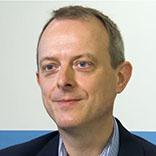 Alex Manisty (DSS)
Chairman of the Communications
Committee and the
Climate Neutrality
workgroup
Position papers
Explore FEFCO's latest
positions on key topics