The program will feature presentations by the FEFCO Health & Safety Committee on safety statistics, typical accidents with forklifts at corrugated plants, and company best practices - using real case examples — to prevent such accidents.
It will also include presentations by suppliers to the corrugated board industry of forklifts and/or clamp trucks or related safety equipment, demonstrating innovations and technical developments that improve forklift and pedestrian safety at corrugated board manufacturing sites.
The Health & Safety Committee is also inviting forklift suppliers to showcase a forklift or clamp truck adapted with state-of-the-art safety features, which will allow participants to experience and see the latest safety developments on forklifts offered on the market.
Unique fee: 295€/person
To register, please click here
Venue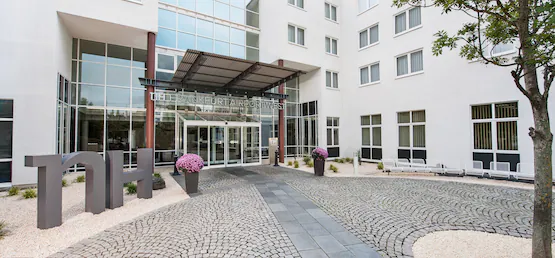 NH Frankfurt Airport West
Kelsterbacher Str. 19, 65479 Raunheim Frankfurt Germany
Reservations +32 258 80 062 Tel.: +49 61 429900814 - nhfrankfurtairportwest@nh-hotels.com
https://www.nh-hotels.com/hotel/nh-frankfurt-airport-west/map
How to get there?
Please click here
Hotel booking
You can book here - send an email to reservierungen@nh-hotels.com or call +493022388599
Please always refer to FEFCO H&S WORKSHOP 2022 or MB0002714091